"Change happens through movement and movement heals."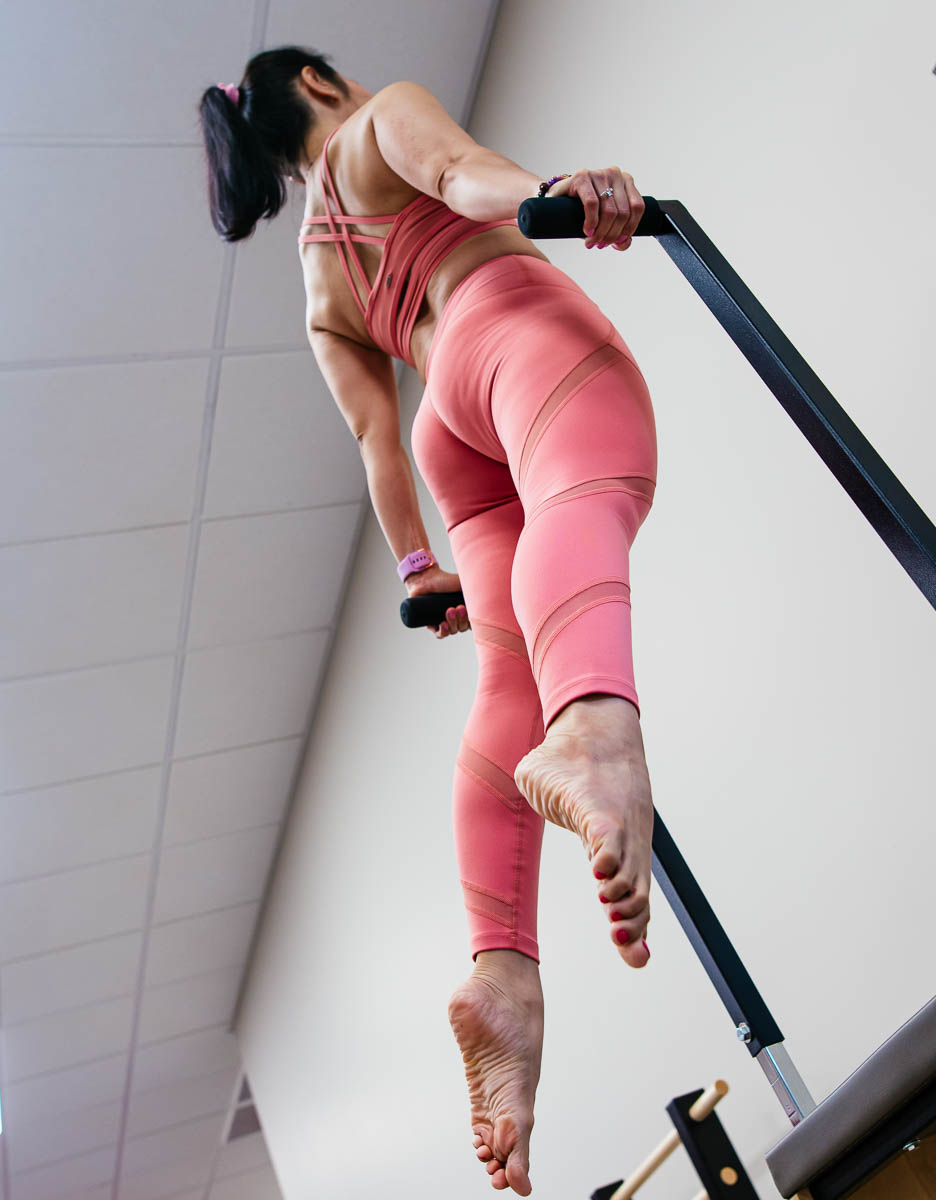 Our logo is based on a concept of Tensegrity.  Tensegrity is a structural principle based on a system of isolated components under compression inside a network of continuous tension and arranged in such a way that the compressed members (Skeletal System) do not touch each other while the prestressed tensioned members (muscular system) delineate the system spatially.
Inspired by how the body is built, a small biped base (feet) with a bigger load on the middle (core) and a single point on the top (head), we use a triangle to picture how all those elements come together as a holding frame of our body.  All elements are equally important and connected to support each other. We believe our bodies can carry great tension if all components work together with integrity.
Behind our name Design 2 Move, we believe the true potential of the body is designed to move with ease and without pain. How we move in daily activities will dictate how we distribute the tension within our body.  Injuries occur when a certain component of the body carries more tension than another.  No matter the exercise, the body will end up using the same components (pattern of recruitment).  To recover or prevent injuries, the body needs to build a new pattern or habit of movement, developing a mind-body connection (awareness) so the mind can reeducate the body to move efficiently and properly distribute tension.  
D2M Pilates is based on the STOTT PILATES® method which is a contemporary approach to the original exercise method pioneered by the late Joseph Pilates.  By utilizing modern principles of exercise science and rehabilitation, it has become one of the safest and most effective methods recognized worldwide.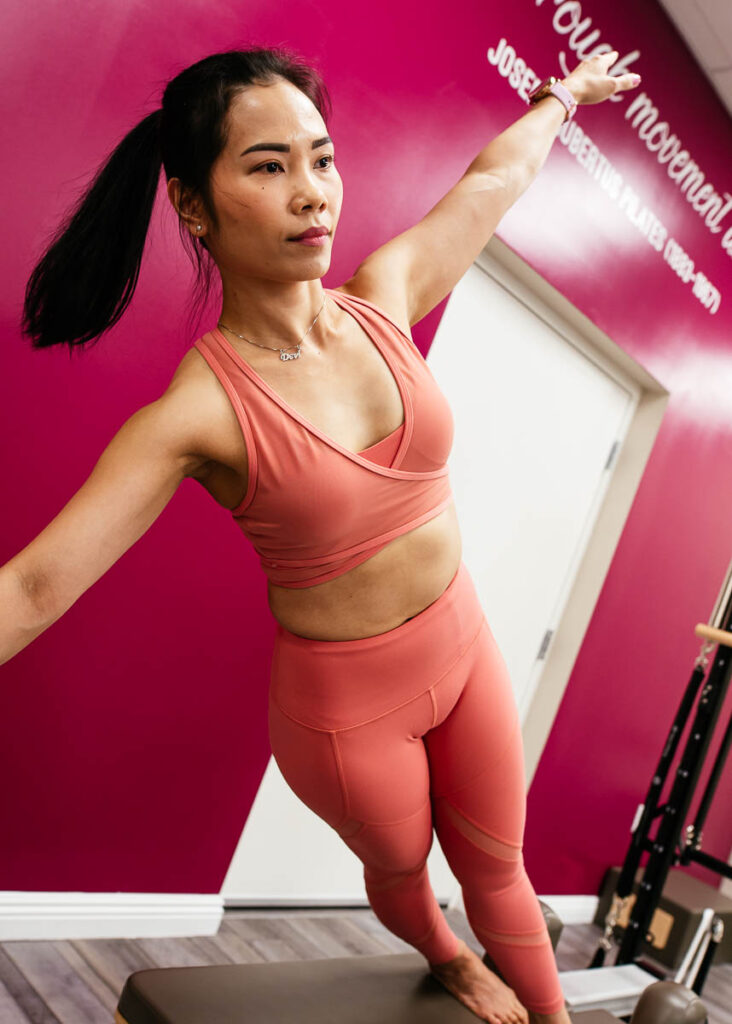 Pilates Teacher Training and Continuing Education
Contact Design 2 Move Pilates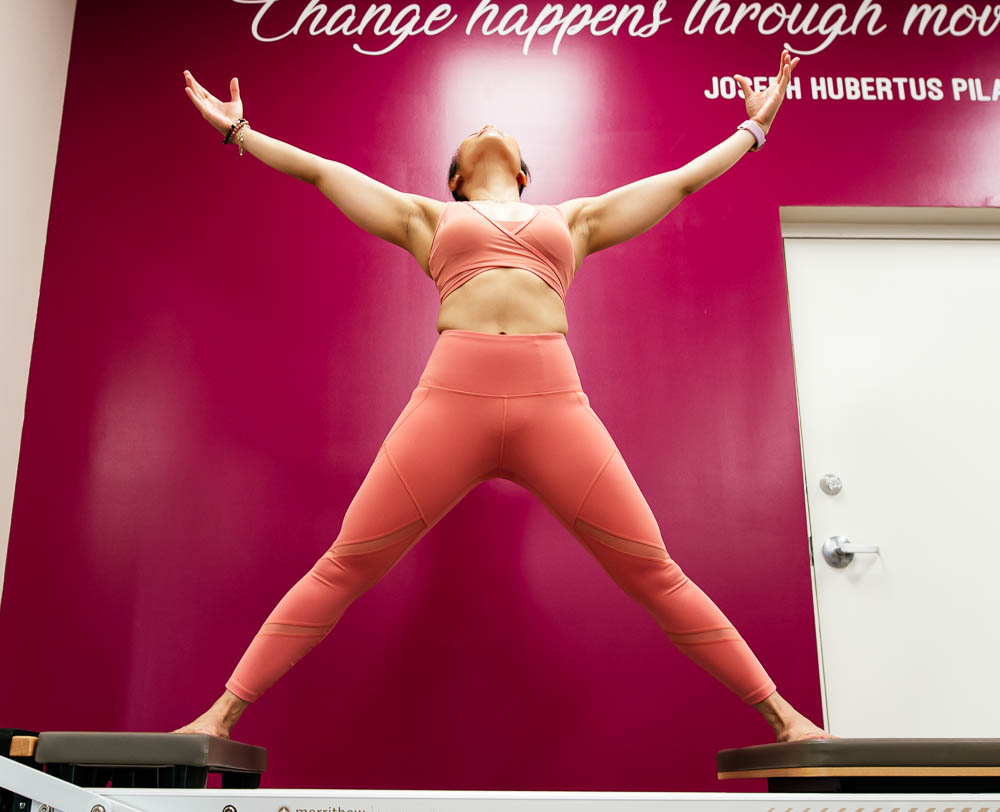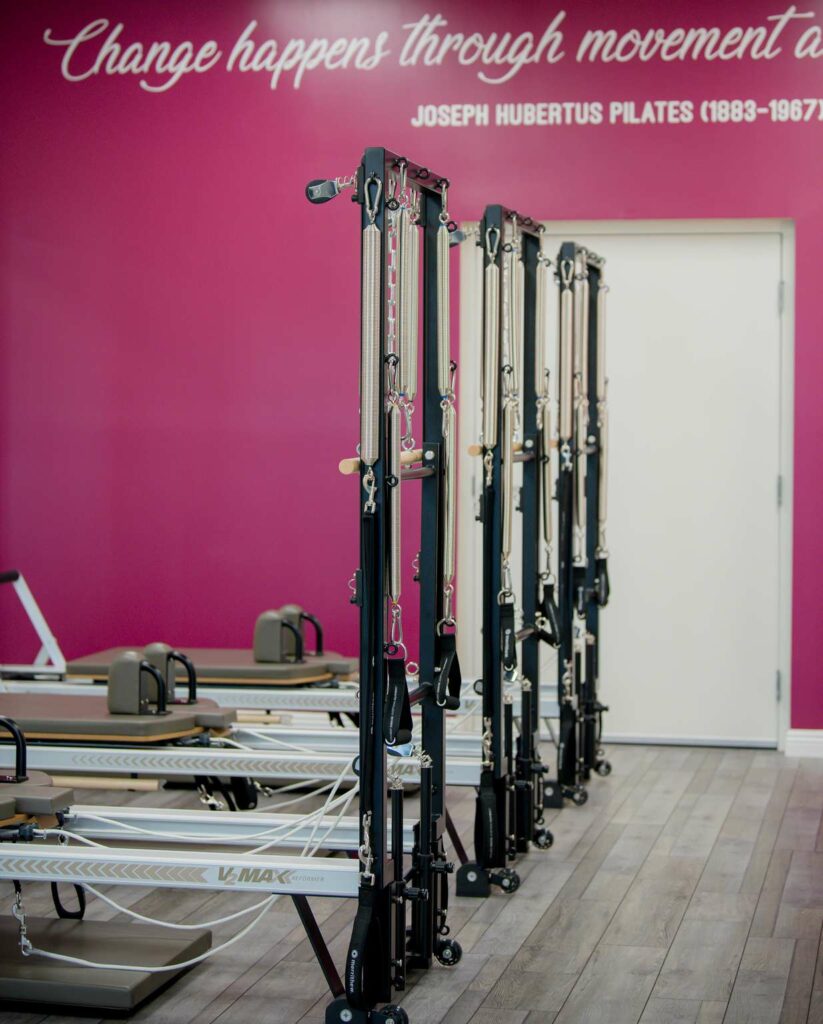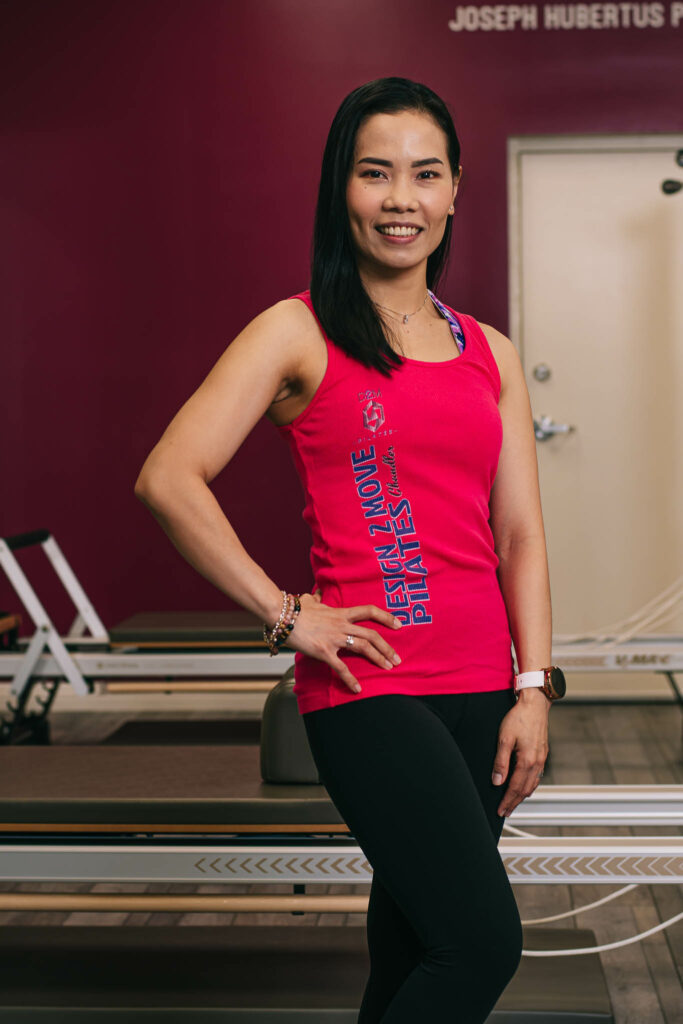 I am originally from Indonesia and I have been active since I was child. In school I danced, swam, played basketball, trained in Taekwondo and was a cheerleader.
While finishing my bachelor's degree in Social Politic Science, I worked as a TV Journalist in which it honed my communication skills with a diverse range of people. After graduation, I decided to work in Marketing Communications and become the Co-Founder of Forward Communication Company.
Working in a corporate environment, I started to feel my health was declining and It was impacting my life. I was always feeling exhausted, lacked energy, and was starting to feel I was losing mobility and strength.  I took a leap of faith and decided to change my career direction.  In 2006, I stepped into a career in the Fitness and Health Industry….
I became a Personal Trainer and a Fitness Group Instructor at Celebrity Fitness in Indonesia. I taught Pilates, Hatha Yoga, Floating Yoga, ©LesMills BODYCOMBAT™, ©LesMills BODYBALANCE™, BOSU®, ViPR and TRX®.
ln 2010, I started to concentrate on my career in Pilates. I become a Co-Founder of a Pilates Studio in Jakarta and pursued my Full-Certification through the Internationally well-known STOTT PILATES® and was recognized as a Full-Certified STOTT PILATES® Instructor. I then relocated to Chandler Arizona in 2017 to be with my husband.
After almost two decades in Health and Fitness industry, I continue to study and grow my knowledge and have become a Post-Rehabilitation Specialist, Fascial Movement™ Instructor  and Total Barre® Instructor. 
One thing for sure, I love to learn and grow. I never stop continuing my education to provide not only exercise through Pilates routine but going beyond that and incorporating a complete integration of the body's kinetic chains. I love to see people's eyes when they able to do things in their exercise that they never thought they could achieve. This is what inspired me to open Design 2 Move Pilates, to bring back the Freedom of Movement into people's lives.
Beyond the Core with Devi
Why I feel discomfort during my exercise (Pilates)?
Another instructor shared her client's question after a Pilates session. I flashed back how many clients cried during or after a class. Of course, I'm not the one who made them cry 😁.  Sometimes they just 'blast' it out on anyone that is around them. As an instructor for almost 2 decades, I do realize how emotions can be trapped in the body because of what happened in life. Emotions, trauma or injury is a form of energy that is blocked and glued into the body. That is a survival mechanism that our body creates so we are still able to function after all that has happened. The uncomfortable feeling comes because it forces us to connect with emotions that are hidden in our bodies.
When we start to move, we start to unravel those unfinished emotions that were trapped in the body. I found that some say that they felt not perfect, some felt angry and cursed in the class, some felt that they were not enough and that they needed to be in pain just to make sure they did their best, some felt sad and broken because they were not able to do it right, they felt like the body had it's own mind (betrays them), some felt fear because they don't want to get hurt anymore, or some even numbed themselves and could not feel anything.
It all shows that the emotional blocks were built in the body by years of life experience.
So, how to overcome and to be able to enjoy again the freedom of movement? Be there (zoom in), acknowledge the emotions that comes up during the movement (awareness).  The only way to go through it is by dealing with it. Analyze what is causing it and why it feels the way it feels. Awaken the consciousness so that you can change the way you see and feel about it. This is an inward process, not by expressing it.
We are a trinity being, so what happens in our spirit and mind, also happens in our body. Sometimes the body carries the things that the spirit and mind refuses to carry. Acknowledge the past memories and consciously shift to where you want to be.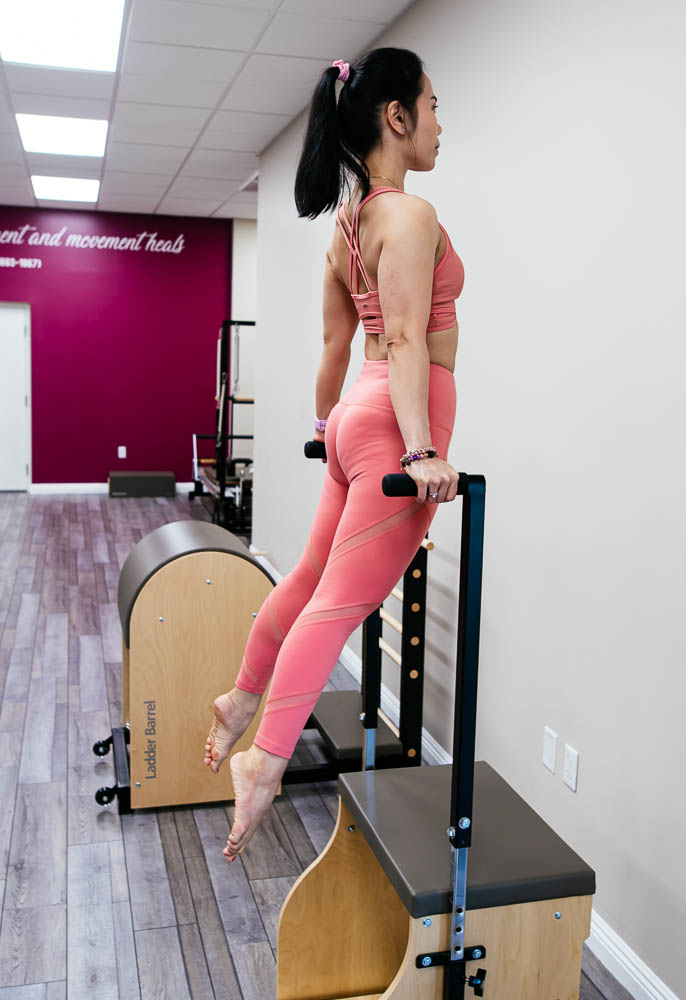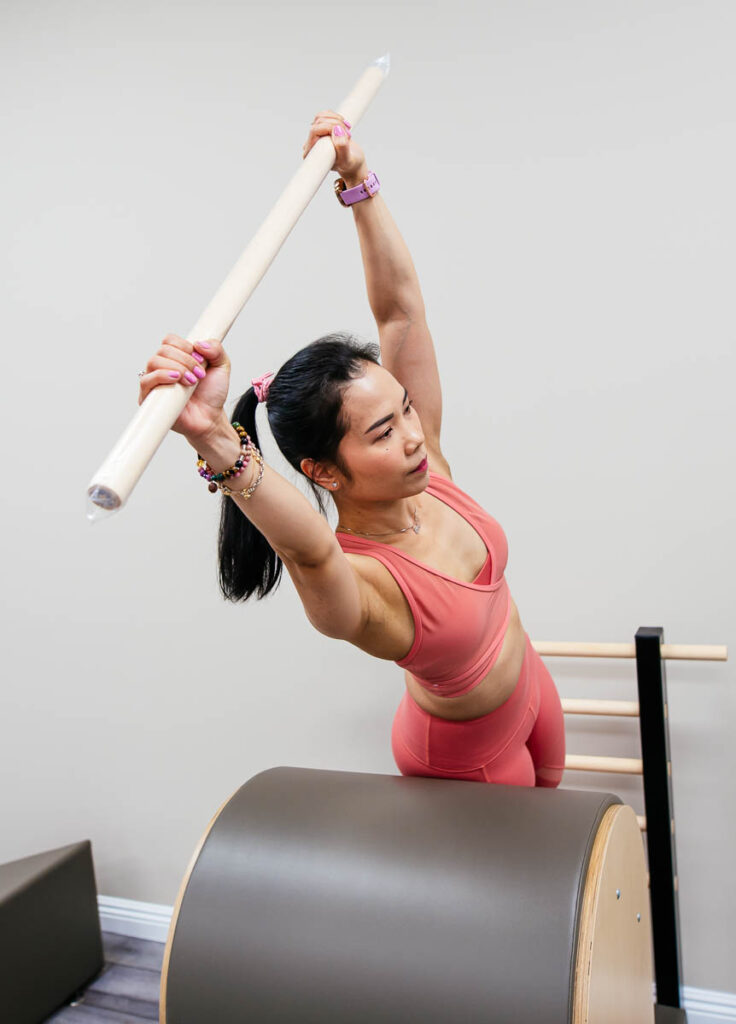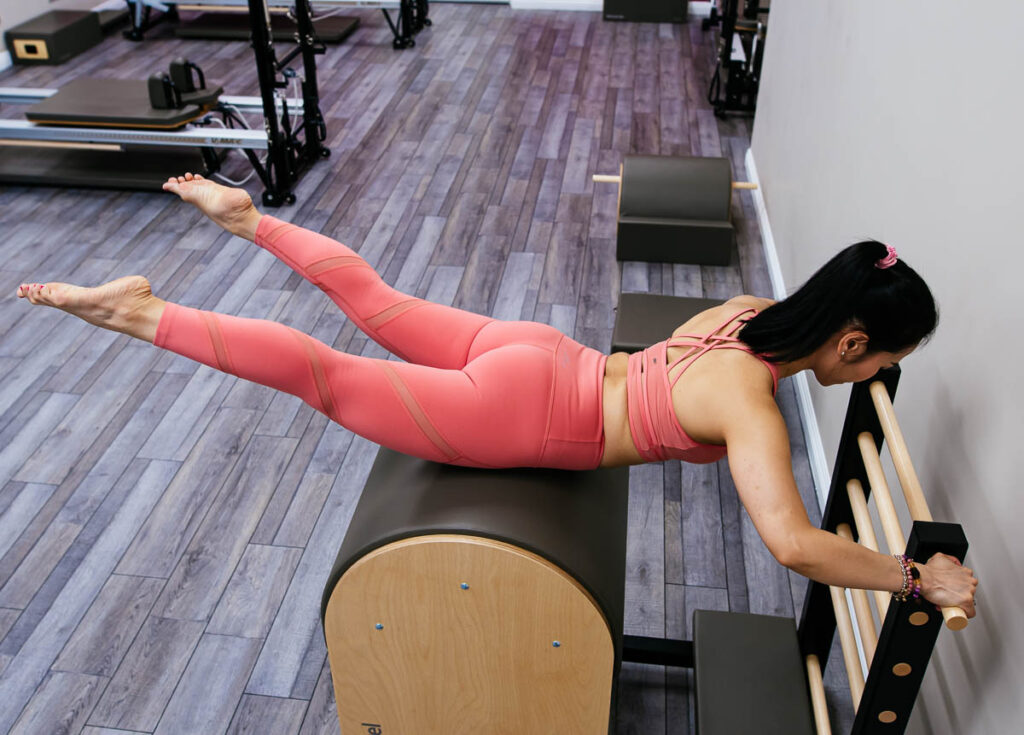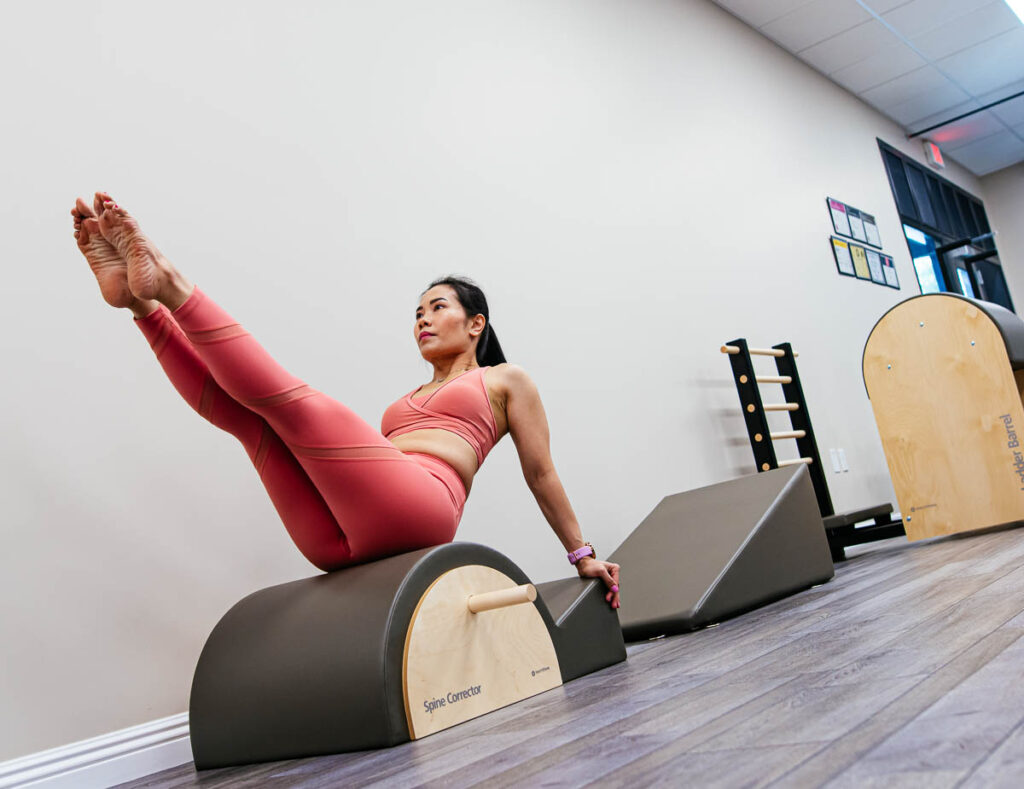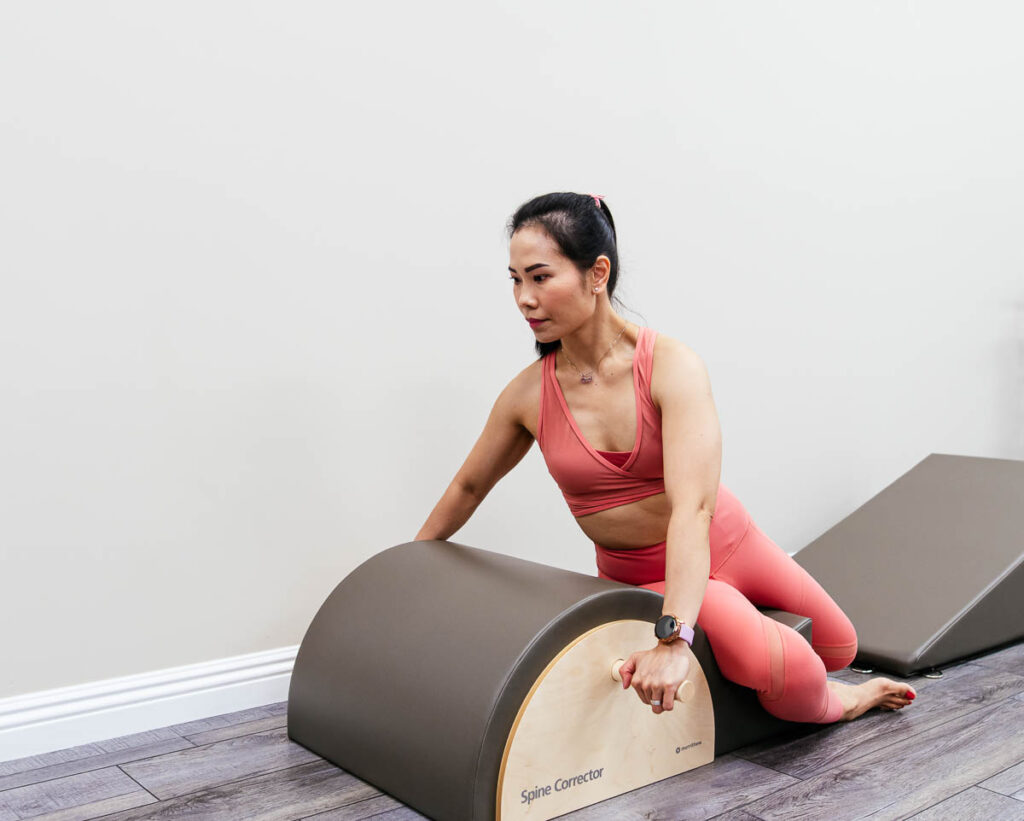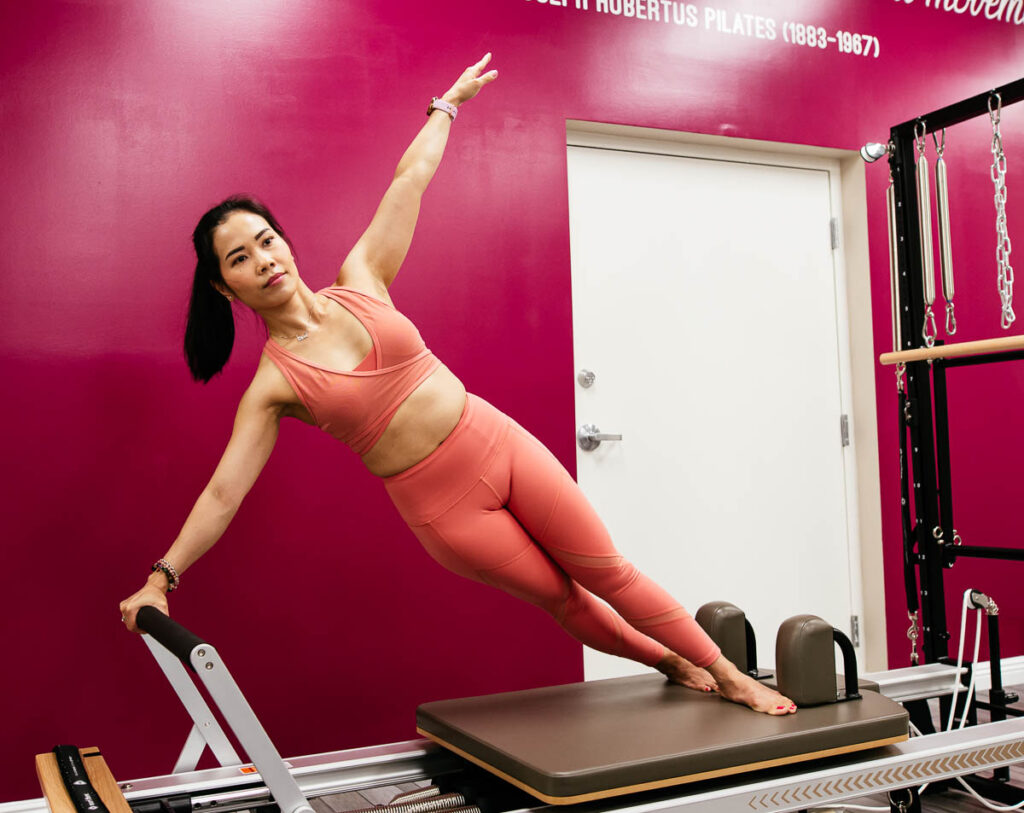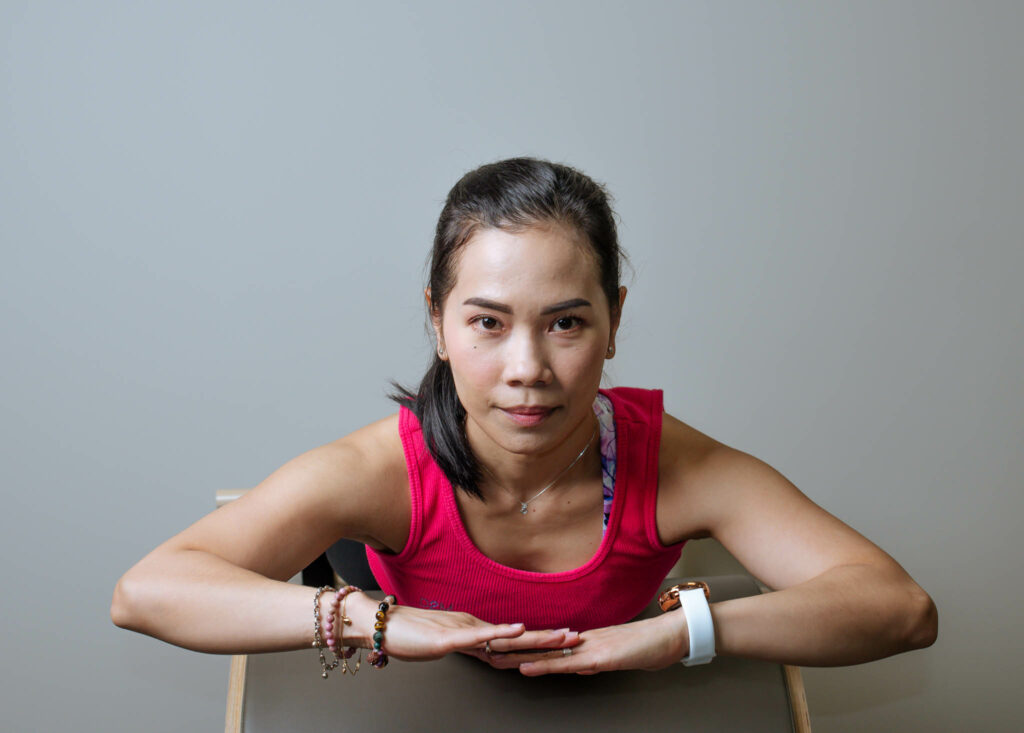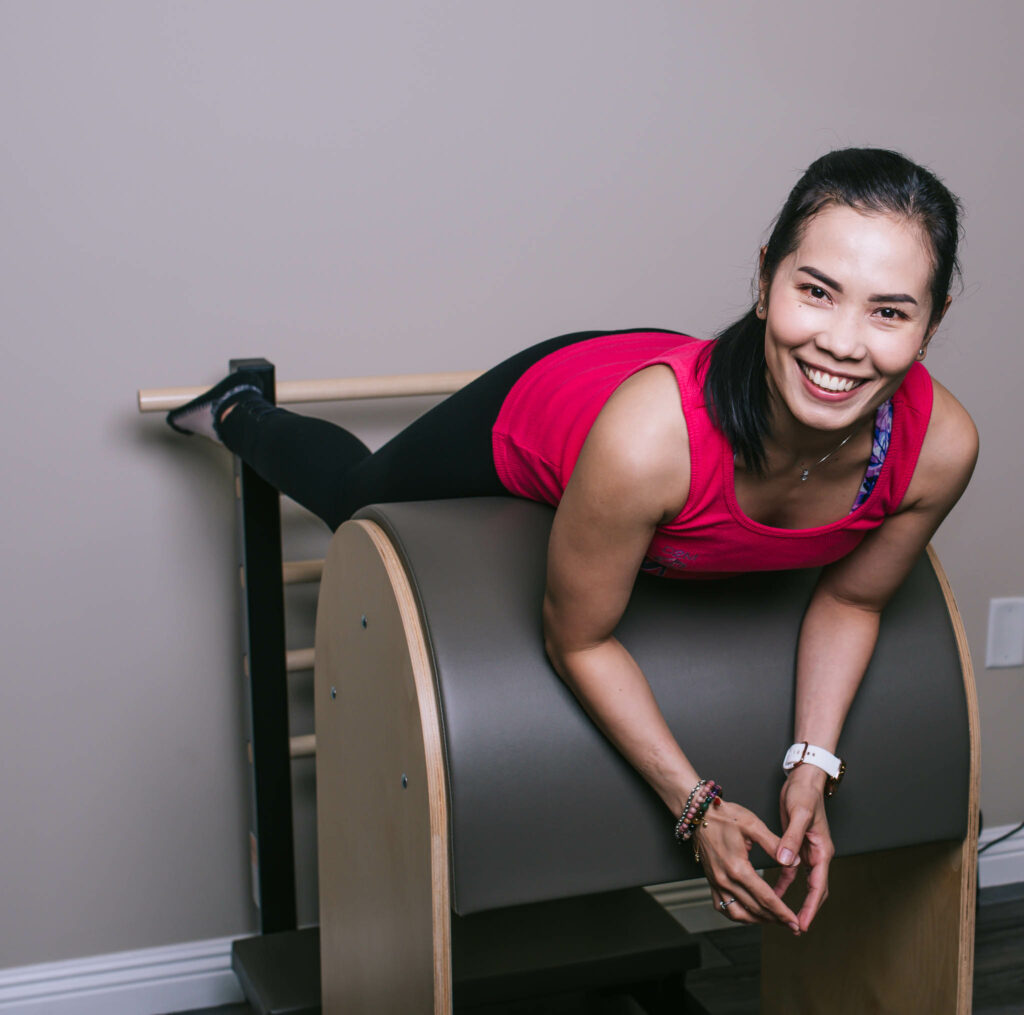 We are located in downtown Chandler, just north of the 202 and just south of downtown.
Don't see what you need?
We can create a custom program for you.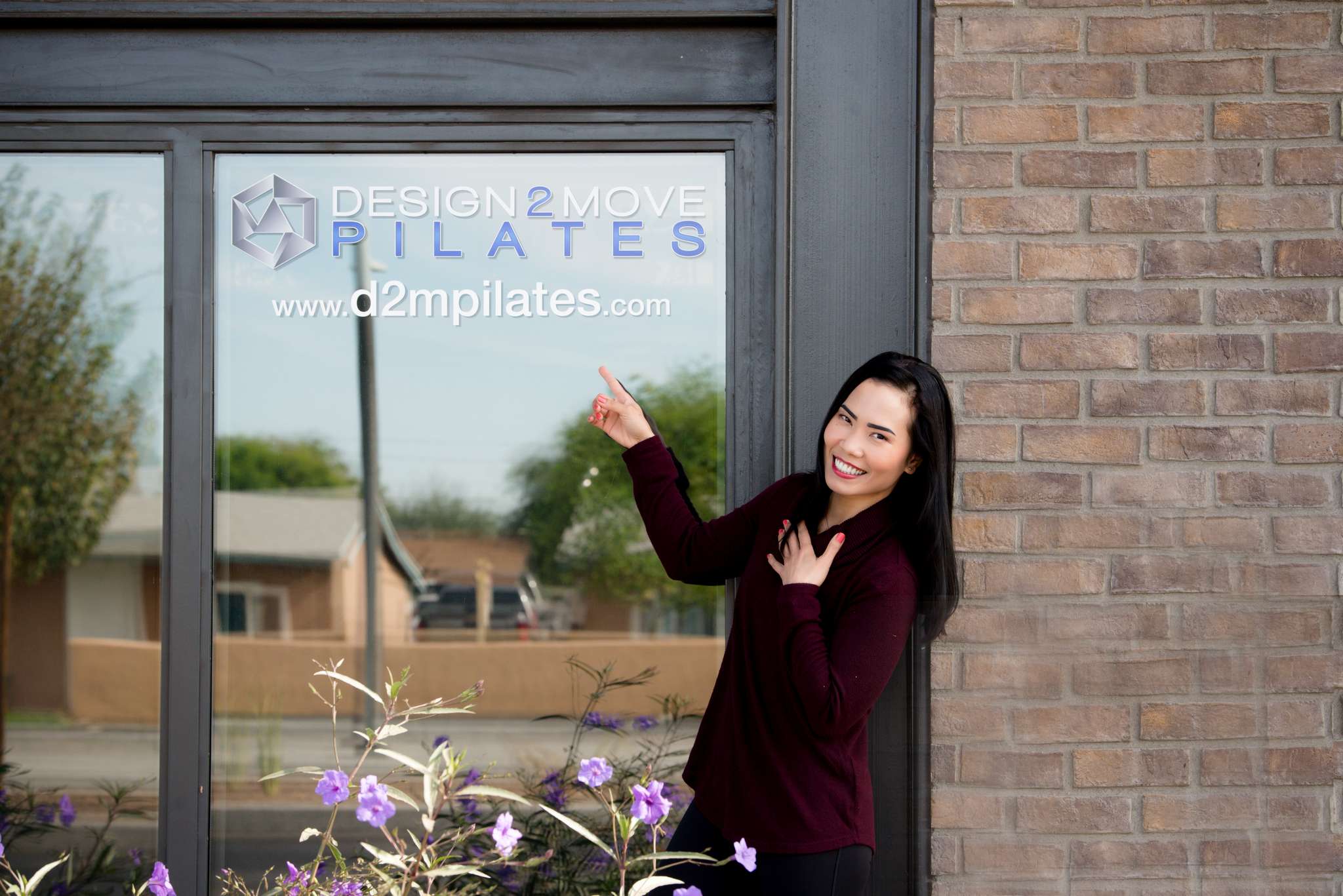 Frequently Asked Questions
Questions? I have answers
Contact us at:
(480) 466-4668.
Copyright © 2018 Design 2 Move LLC - All Rights Reserved 
*STOTT PILATES® is a Trademark of Merrithew Corporation, used under license.